Miqo'te
Female
Age: 26
Height: 5'1"
Zizzy Spice
Zizzy is an ex-poacher turned chef! Decent with a bow and gun, she often goes on hunts in search of exotic meats to test new recipes on.
rp hooks
MONSTER HUNT
Invite her to hunt down a monster with you! All she asks is to keep the meat.FOOD CRITIC
You've heard of Zizzy's cooking and wish to taste one of her new recipes. At your own risk...WEAPON UPGRADE
Request Zizzy to customize your weapon against a specific monster or for bigger explosions!BLUE MAGIC
Zizzy is trying to learn some blue magic. Bring her to a monster and help teach her to a new spell!
Traits
Character
FEISTY
Will likely throw her frying pan at you if you insult her cooking! Fights dirty and will bite.TOM BOYISH
Is rather rough around the edges and carries a wild and boisterous attitude.SPICY
Will take the lead to turn up the heat with someone she fancies.FEARS
Is afraid of letting people get truly close as she fears being abandoned.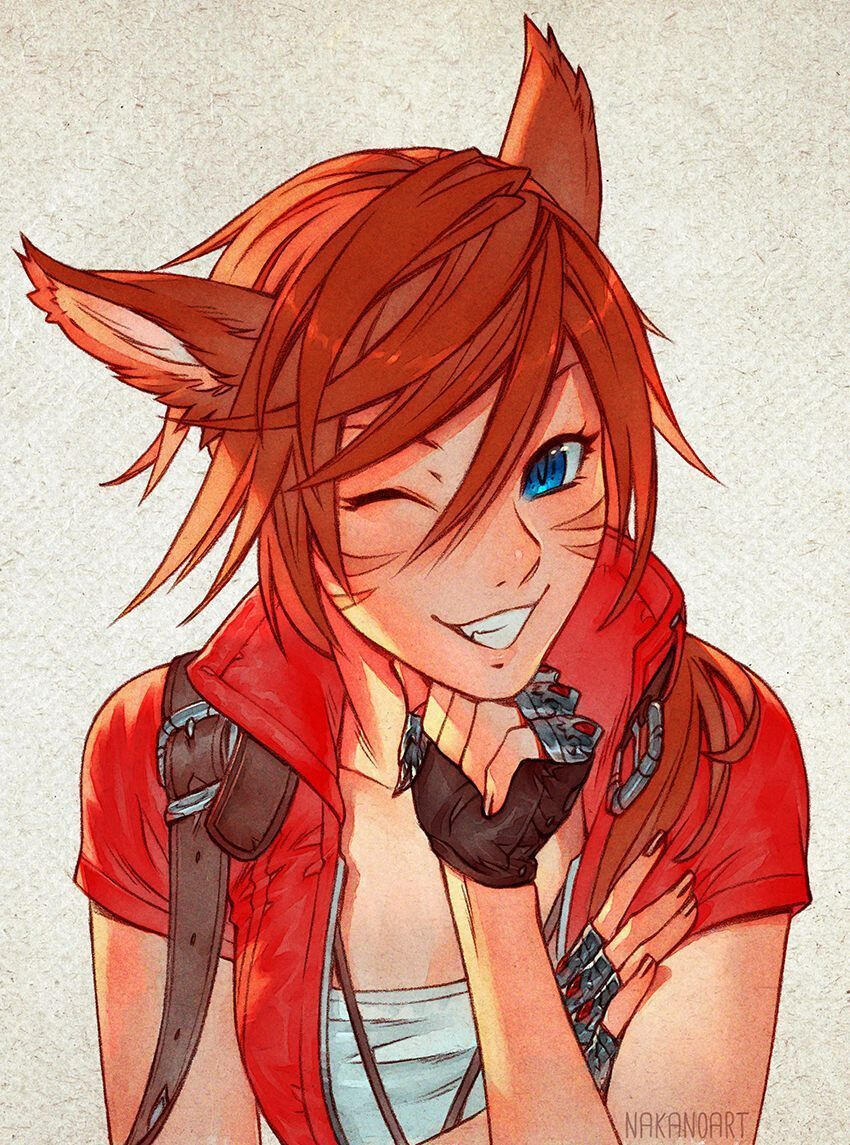 origin
Background
Zizzy was abandoned as a baby in Gridania's woods and later found by a band of poachers who raised her as their own.With no toys as a child, she would often tinker with the poachers' traps and equipment. Eventually gaining a knack for handling ranged weapons and traps.Once of age, she decided to leave the poaching life behind her and become a chef, hunting down exotic monsters across Eorzea to discover unique recipes.She secretly hopes that her cooking can lead her to find her real parents one day.
OOC
I am not my character. Please understand that.For romance related RP please only interact if you are 21+Looking for fellow players to go on monster hunts with.Preferred Post Length: I tend to write 2-4 sentences a post to keep things flowing. Though I also do longer paragraphs if the scene calls for it.